This is a call for experiences. We invite the design community, members of our society and partners to share with us through your write ups, photos, sketches and videos.
Ar. Gaurav Chordia
Read this blog by our very own Madla fellow, where he writes about Pritampura, a traditional Indian village street that exudes charm with its narrow, meandering pathways lined by quaint, thatched-roof houses adorned with colorful frescoes.
Ar. Kaushal Shetty
Traditionally victims of displacement take years to get a secure home of their own. A partnership between Nostos Homes and Habitat for Humanity in Malawi is challenging this status quo by building a community of modular homes in less than a week.
The fellow of the first fellowship under Arcause, Ethos Foundation, Ar. Gaurav Chordia, paints for us a vivid picture of the village of Madla in the Panna district of Madhya Pradesh.
Ar. Shivanie Khanka
The significance of the Capitol Complex is inseparably linked with the national and political movement of the citizens of Bangladesh. It is this harmony between architecture and cultural norms, often working at illusionary levels, that builds the identity of the country.
A blog on iDAC
There is minimal awareness of the importance of a responsibly and responsively designed environment, be it built or unbuilt. It becomes essential for designers to reinforce this awareness. iDAC contributes to our cause of spreading design awareness.
Ar. Helly Solanki
Systemic approaches to policies and incentivising innovative design ideas can pave the way for Socially Aware, Developmental & Inclusive design. In this process, we cannot afford to lose focus on the word 'Empathy'. It helps the designer to adapt to what's needed.
By Ar. Pratishtha Pandey
Doing my bit is not just action but also the journey to the results that catalyze impact. In this respect, being a change-maker is just walking on the journey with a collective, for the collective.
A blog on K-LITE
Innovative use of lighting techniques has the potential to transform nightscapes. With a zeal for innovation and efficiency in the lighting world, K-LITE supports the Walk for Arcause 2.0 campaign to anchor responsible actions.
By Ar. Raghavendra Kuppuswamy
Once we accept the futility of merely designing 'sustainably', we can better address the need for sustainability itself. A holistic strategy for sustainable design requires a vision for the kind of lives we would like to lead.
By Ar. Sahil Tanveer
Drawing parallels from personal experiences, having lived in Dharwad and Mumbai, I understand how Mumbai's city life astronomically expresses the smaller neighbourhood of Dharwad and Dharwad's city life expresses the narrow inhumanness of the apartment living culture of Mumbai.
By Ar. Shruthi Ramesh
The awarding of the Pritzker Architecture Prize 2022 to architect Diébédo Francis Kéré symbolised the evolution of the socially conscious archetype of the architect into the new gold standard in architecture.

A Poem by A.Sneharathi
A Poem by Sandhya M
By Deepika Shukla
The Spirited Face of the Underside
By Priyanka N S
For a person commuting by road every day in a metropolitan city, traffic is always the first thing that pops into the picture. The solution? A flyover. And why not! A simple elevated pathway to avoid a busy junction to ensure traffic effectively is divided and hence decongesting the junction seems like the best solution and it is.
Moving Forward: Architecture From The Ground Up
By Aiswarya Vijay & Ananya A P
"To whom does the city belong to and who all belong to the city?" This was a question that arose among us during a casual tea-time conversation. Although we couldn't come up with a definite conclusion, we realized that our answers to these two questions were quite different
The Feeling of Exclusion
By Meera Venkatesh
If I call the slightest sense of exclusions in our conversations as moments of exclusion, then what is the right word for the people with disabilities who experience this problem, day in and day out, in traversing through our cityscapes? How would a visually impaired person feel while commuting in our cities?
Transcending Surfaces
A Blog on Varmora
Surfaces play an important role in Architecture. While the orientation of a surface can definitely define direction and movement, details such as surface textures often heighten comfort associations, help establish emotional connects and are also potential guiding elements for disabled people. As Ar. Gita embarked on the 1700 km journey of 'Walk for Arcause', she spent long hours walking on roads, highways, etc.
Details of a Small Initiative
By Manasvi M Shetty, Pooja V and Nishath Mubeen
4th semester students of DSCA were on an initiative to deliver ArchitectureED to the locals of the village Ravanasamudram in Tamil Nadu. The aim was to educate the locals about architecture as a profession and the difference between an architect's scope from that of a structural or civil engineer. The students were in an expert-led workshop towards settlement study in Ravanasamudram for the next few days.
One Step at a Time
A Blog on Vivel
As a part of the Walk for Arcause campaign, when Ar. Gita Balakrishnan decided to walk at night, it was liberating and yet concerning at the same time. As she gently walked into the night, some part of the route was flooded with pools of light and some dark shadows. A well lit path felt secure, on the contrary, some long stretches with little flickering sparks dying away engulfed the entire street in insecurity and worry.
Reimagining Urban Design in the Post Covid World
By Ar Priyal Parikh
The mark that COVID-19 has made is still being figured, the pandemic has altered urban life in many ways. The number of people traveling has dropped. Work from home is the new normal, public spaces have followed social distancing norms. All these changes have affected the urban development sector. The crises build the city in a new fashion by making our lifestyle more effective.
Because every drop matters
A blog on Kohler
Out of the various conversations as a part of the Walk for Arcause campaign, Ar. Gita Balakrishnan has many insightful discussions on the design of 'Toilets' during the Mera Ghar and Chai pe Charcha sessions. In these sessions Ar. Gita discusses common building practices and simple things locals need to take into consideration while building their own house.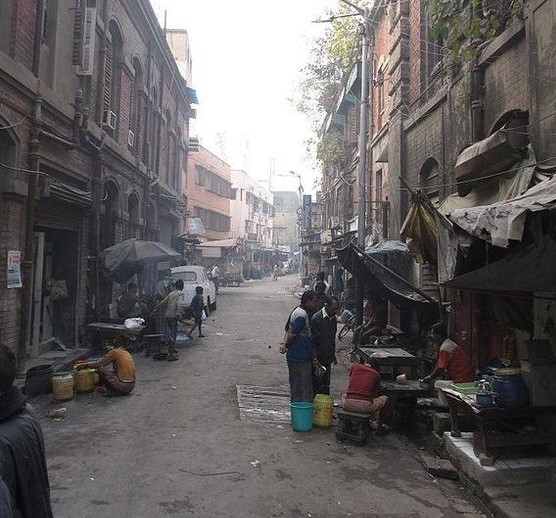 Just Meandering
by Ar. Shilpa Sharma
I like to walk – not the Gita-kind of walk – but sauntering through places, looking around, getting lost and figuring out how to get ahead. In fact, that's how I (and most of us) acquaint ourselves with our surroundings. Since I have chosen not to learn driving, it is a bit more difficult for me to get to know a place on wheels. I prefer to walk.
Looking through fenestrations
A blog on Saint-Gobain
Along the journey of Walk for Arcause, there were many different types of buildings that we came across. There were monuments, palaces, forts, vernacular houses, concrete buildings, etc. All of them had different types of openings and fenestrations that were a reflection of the climatic conditions of the area, construction techniques, material used, etc.
A Little Detour to Find the Lost Inns
By Radhika Agarwal
Planning for 'Walk for Arcause' with the team has sparked a curiosity in me to know what it is like to be an explorer. As my mind wanders unrestrained by the time-continuum and the four walls that create boundaries, I walk alongside Paul Salopek on his decade-long experiment in slow Journalism, with Mahatma Gandhi at Dandi…
Insightful discussions on the Walk
A blog on TATA Tiscon
Amongst the many interactions on the Walk for Arcause, some of the insightful discussions have been the 'Mera Ghar' and 'Chai pe Charcha' sessions. In these sessions Ar. Gita discusses common building practices and simple things locals need to take into consideration while building their own house.
Design: the only constant which imbibes the change
By Sakshi G. Patil
Mankind has evolved over a period of time and design has been its true companion. At the dawn of every revolution, there was a rise in civilization. The human race has its downfall in terms of every aspect. But it has always paved a way for a better future.
Slow Down, Observe and Listen
By Medha Kulkarni
Appa Balwant Chowk, popularly known as ABC by all Punekars has been every book-lover's paradise (including me), for the past 70 years. It is Pune's only street book market with long stretches of stalls and stores on two sides of a busy vehicular road.I have been going there for as long as I can remember.
We Open at the close
By Radhika Vikrant Bhamburkar
During the lockdown, balconies became a happy space over the cities. It is fun to notice how grateful we are to have balconies, more than ever! When the Pandemic struck in the 2020s, everyone had an obligation to stay at home. That's when 'we as an apartment' decided to open our always-locked common terraces.
Pedestrian Access: Walk for better Cities
By Ar. Tarun Walecha
When it comes to the development of a country, we analyze it with various parameters such as GDP, per capita income, inflation index, etc. The narrative is also supported with the help of the stock market index, rupee versus dollar value, and other financial pointers.
Down to Earth
By Ar. Neha Nair
Earth, or clay, is usually thought of as a poor man's material. However, a journey amongst people, spaces and products of Bhuj, which originated from earth has resulted in one most rewarding experiences. A stroll around the narrow streets of a potter's community settlement revealed love, and enormous joy for one's art and craft, as well as for life.
Empowering minds, empowering the society
A glimpse into Merino's C.S.R. initiatives
Merino Group believes in socially responsible thinking coupled with formulating a strategy to use our skills and resources thereby creating a positive change in the lives of the underprivileged sections of the society. We believe it is our duty to support the weaker sections of society through our sustained CSR projects.
Whispers of a forgotten Homeland
By Ar. Vibhavari S
The lingering aroma of kulchas makes us walk faster- the heady scent transporting one to the Punjab of the 1940s. But the sounds of shops abuzz with energy push forward. Sounds of frantic typing from the last few type-writer training centres set the pace for us.
My Journey to Boston
By Ar. Kiran Kapadia
While my running journey is extremely modest compared to Gita, I have learned a lot about the practice of architecture through running marathons. Here is my story about my journey to Boston.
The Reality of Pedestrianization:
A Million Chance Encounters
By Ar. Takbir Fatima
As a child, you knew how best to use your body: to jump up to reach a box of cookies on a high shelf, to slide down a banister, to leap over a rain puddle, to contort to fit into the smallest of gaps, to run towards a moving ice-cream van, to run away from a chaser in the game of tag.
What makes me walk
By Ar. Chitra Vishwanath
If given a chance I will always prefer walking to taking an automobile but of late this habit has become an obsession. The obsession began with me trying to catch the sunrise on the campus of The University of Agriculture Sciences Bangalore.
Experience in Design
By Priyanka Tiwari
Through design, architecture may convey its emotions and influence the emotions of its users.
Urban Spaces and Indian Festivals
By Kanchan Naik
Thinking of festivals and urban spaces takes me back to my younger years. Back when it felt like everything in the city had come alive for a few days, and every person walking was buzzing with the same excitement as I did.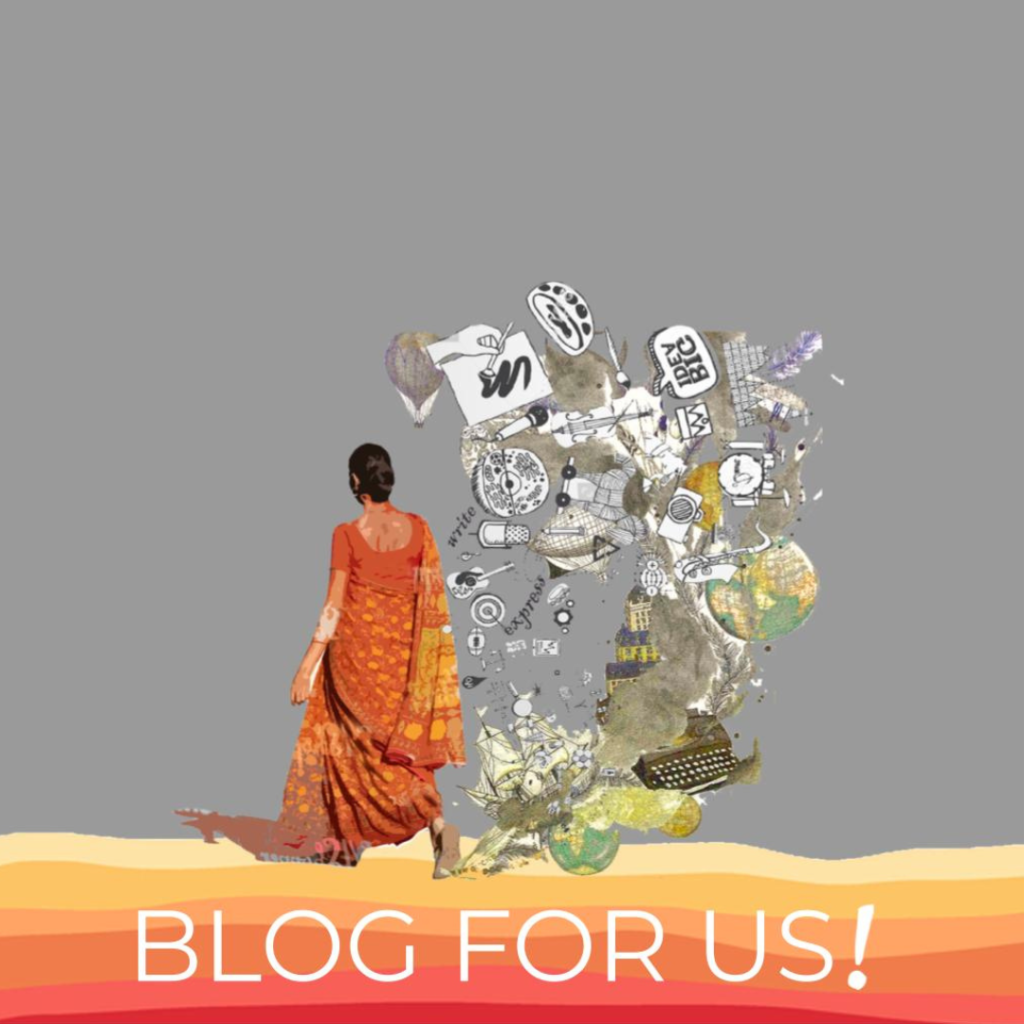 By Shivanshu Sonkar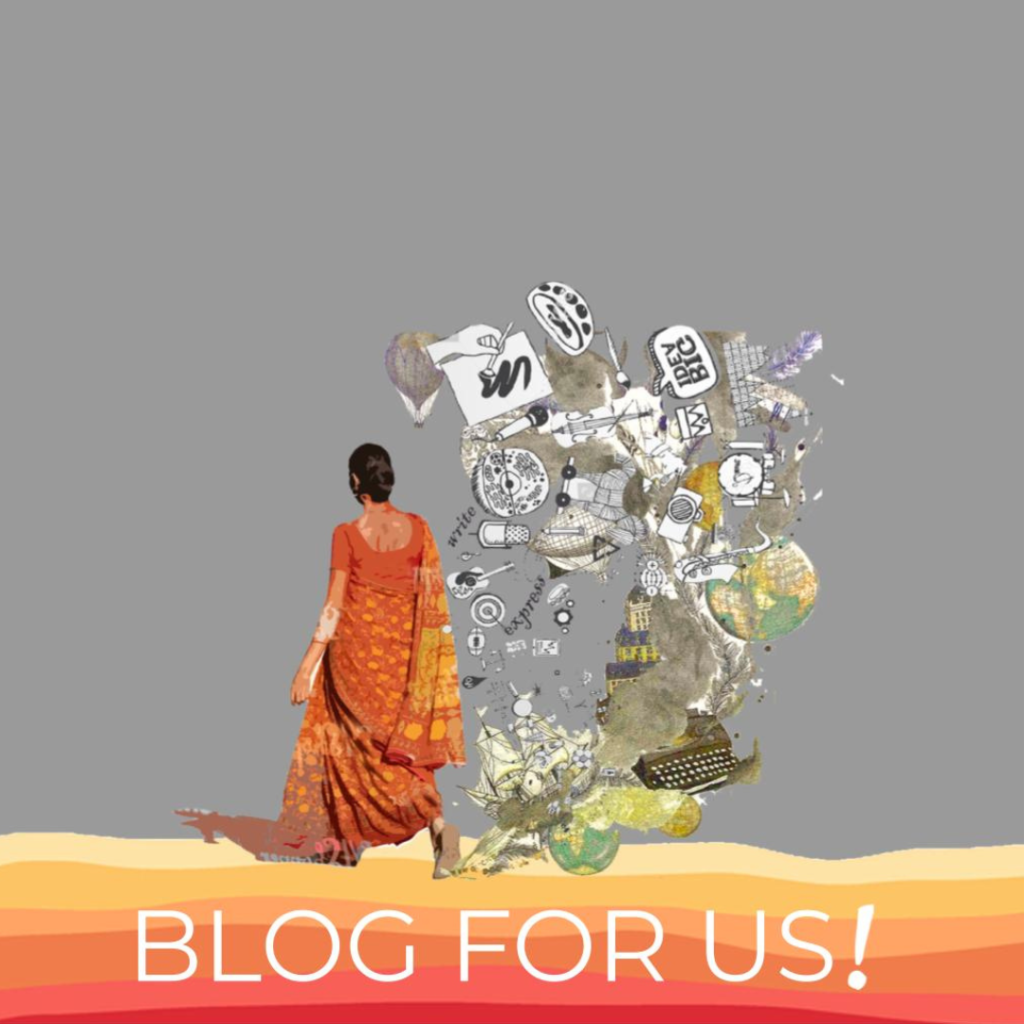 By Srajati Tiwari