Reimagining Urban Design in the Post Covid World
By Ar Priyal Parikh
The mark that COVID-19 has made is still being figured, the pandemic has altered urban life in many ways. The number of people travelling has dropped. Work from home is the new normal, public spaces have followed social distancing norms. All these changes have affected the urban development sector. The crises build the city in a new fashion by making our lifestyle more effective. Healthy and holistic design approaches have been taken up post-COVID. A lot of ways have come up for better transport. Focus on slums and informal settlements have been made. These changes have sparked a debate about how a city should be built. We see four key ways that make you re-imagine the urban cities post-pandemic.
Rethinking Residential Design
The global economic crisis post-pandemic has affected the construction industry. How we plan our cities speaks a lot about how resilient they are. As a result, many housing laws and regulations are being implemented post-COVID-19. The planning involved social distancing norms for the people. Promoting affordable housing by improving access to public places also came into the picture. While more than 90 countries issued stay-at-home orders during the height of the pandemic, more than 1 billion people across the globe were sheltered in slums and informal settlements. Poor housing conditions have been directly linked to health concerns. Safe and affordable housing is one of the biggest needs for building a healthy society. COVID-19 has been a wake-up call to focus on upgrading the unplanned settlements by bringing necessary changes.
Transit and Urban Mobility
The transit systems pave the way for the cities. They are important elements that shape the lives of city dwellers. The transit systems determine the access to accommodation, recreation spaces, and workstations. The pandemic has transformed the way people live and approach cities. It is necessary to rethink public-centered spaces to build an environmentally conscious community. Let us talk about the positive impact on urban mobility post COVID. People have indulged in health-conscious ways by cycling and walking. Parks have been in light after the social distancing norms. By improving the network connections of road, railways, and water-based transport services. The pandemic has encouraged people to return to non-motorized transport options. This helps in reducing carbon emissions and improving air quality. A new city plan should add more open spaces, water ponds, forests, and parks in their design. A balance of grey (cityscape), green (open spaces) and blue (water bodies) will bring a holistic approach to urban development.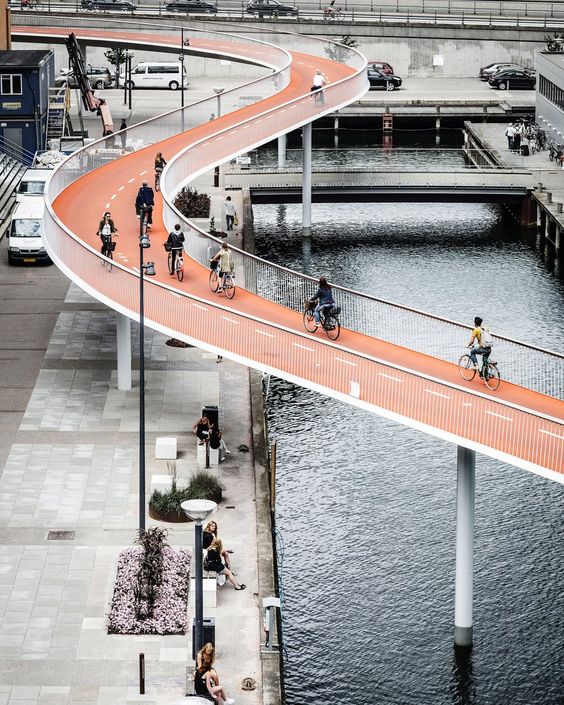 It takes a lot of effort to rebuild the city after the pandemic. We need to address the fact that it is not just physical aspects that connect the city. A city evolves when social, economic, and environmental factors are connected. Let us look forward to building a strong urban community. This will help us in re-imagining spaces with a better motive. The above-given factors, if applied correctly, can fight any future crises with ease. Adapting the change and working over it will help in designing a better and wholesome future.