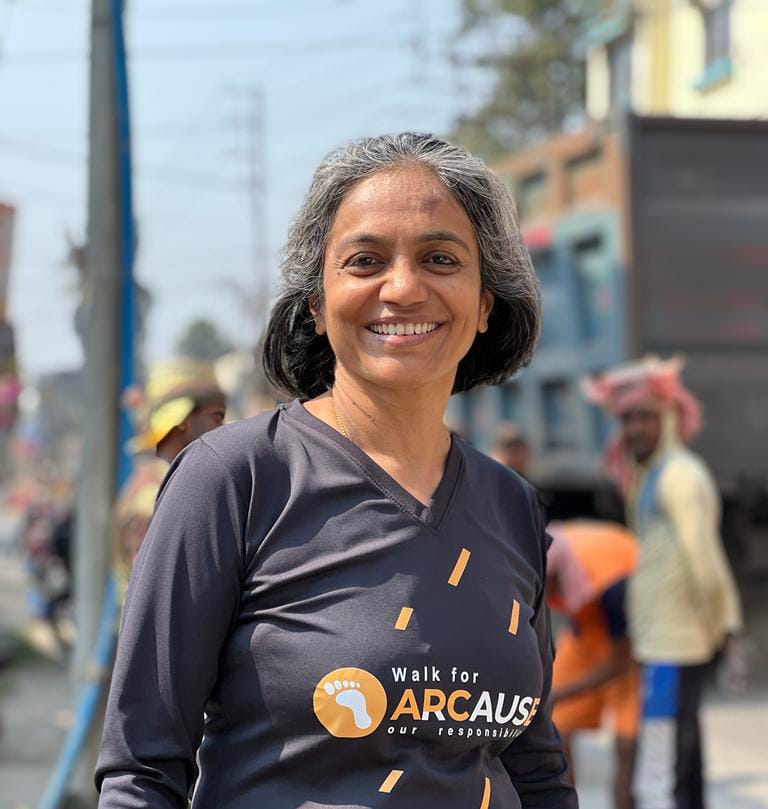 Gita Balakrishnan is a graduate of the School of Planning and Architecture, New Delhi. She completed her practical training at the Centre for Building Performance and Diagnostics at Carnegie Mellon University, Pittsburgh, USA. She underwent a training program on Stabilized Mud Blocks and other alternative methods of construction at the Indian Institute of Science Bangalore. She worked with an NGO, AVAS – as a shelter coordinator in the slums of Bangalore. She is now a trustee of AVAS, Indian Heritage Cities Network Foundation, and Ethos Foundation.
About Arcause
Design and architecture are largely unknown professions in India. There is minimal awareness of the importance of a responsibly and responsively designed environment, be it built or unbuilt. Rapid Urbanisation, Climate change along with sociocultural contexts become major factors that influence our habitat. Architects and designers are essential to designing this responsive interface with the concepts of sustainable development. Hence, it becomes essential for architects, designers, and organisations that foster the community, to go out to the larger community to reinforce this awareness through multiple initiatives. 
While this would serve the cause of the ACED community, it would more importantly also serve the agenda of harnessing collaborative efforts for larger social impact and nation-building, through a holistic approach involving education, awareness, interventions, solutions, public participation, and Social Innovation to name a few thereby providing equal opportunities and empowering the vulnerable in the community like construction workers, women, and children, elderly and differently-abled. Hence Arcause!
Our Focus Areas:
Traditional Wisdom
Learning from the traditional wisdom of design and construction practices in different parts of India and documenting, preserving, and adapting while we design responsively and responsibly.
The Hands that Build
Our construction workers toil endlessly to build our designs into reality and should be treated as an integral part of the project and given due recognition for their efforts.
Design Literacy
Exposing young minds to the various career options in design as well as lay people and trainers to the role design can play in impacting lives.
Inclusive Society
Empowering every section of society regardless of age, gender, or any disability with independence rather than assistance, is a feat that will help us evolve into an inclusive society.
Arts and Crafts
Adapting the indigenous arts and crafts with the intent of securing the livelihood of artisans and transferring the knowledge to future generations.
Access to Design
To take design and design support to not just smaller towns and cities but also some of the most isolated and remote communities.